Technical FAQ's for the Simulcast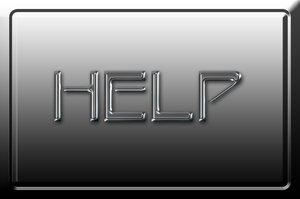 If you have any questions about the simulcast for the Multiply Gathering, see the answers provided below:
How do I watch the Multiply Gathering?
All registered groups will receive an email one week before the Gathering with a link to the webcast. On the evening of the webcast, simply go to the link provided, complete the form (name, address, and estimated attendance), and you will be able to watch the webcast.
What do I need in order to stream the Multiply Gathering?
All you need in order to stream the webcast is a high-speed internet connection and a computer (Mac or PC) with the latest version of Flash Media Player. If your computer does not already have Flash Media Player installed, you can download the software for free here.

What do you recommend for the minimum connection speed?
For the best experience, we recommend a sustained available download speed of 3000 Kbps or greater (DSL, Broadband connections), with a minimum of 500 Kbps.
Can I test my connection prior to the Gathering?
Yes, you can test your connection at MultiplyMovement.com/test.
What if my connection speed isn't as fast as what you recommend?
If your connection speed is less than the suggested minimum, you have two options.
Connect at the lowest speed we broadcast (300 Kbps), and know that the quality of the stream may be a bit less than what you are normally used to.
Contact your Internet Service Provider (ISP) and request a faster connection. In some cases, your current provider may offer higher rates of speed for the same amount you are already paying.
Do you have suggestions or tips for best practices for streaming the webcast?
Use a wired connection if at all possible. (Do not use a wireless network.)
Remind others that multiple connections to the video stream at the same location may diminish optimal conditions for bandwidth consumption.
Deactivate any screensavers and/or hibernation modes while streaming.
Check the resolution of your video projector to ensure that it matches your computer output. At full screen on your computer, turn on your projector and let it auto-detect the resolution. This should provide the best resolution for your environment.
Don't run other programs on your computer simultaneous to the active broadcast times. The webcast will need all of the computer's processing power available.
Check with your Internet Service Provider if you suspect your download speed is not consistent. Cable modem Broadband and DSL users may see fluctuation in the available bandwidth during a live streaming event, which could cause buffering in the stream.
Which browser(s) do you recommend for watching the webcast?
The following browsers are supported: Google Chrome, Safari, Firefox, and Internet Explorer. You can also watch on iOS or Android platforms. We recommend Internet Explorer 8.0 or Firefox 3.0 for the best experience.
Can I use a wireless connection for streaming the webcast?
Wireless connectivity should be avoided if possible due to the potential for fluctuations in available bandwidth on your network. We recommend using a wired connection if at all possible.
Can I "save" the webcast for later use?
There is no way to save the webcast for use at a later time. If you want to share the webcast with others at a later time, you have two options.
The link to the webcast will be active for 30 days after the last Gathering (through Monday, December 10). You may come back to the site, log on and watch again.
Once the link is no longer active, a video of the teaching time will be posted online at MultiplyMovement.com.
Can I delay the start of the webcast?
Yes, if your group needs to start later than time the webcast begins, go to the link provided. (You will receive an email one week before the Gathering.) When the player bar (at the bottom of the video) is all the way to the right, you are watching the stream live as it is happening. (This is also indicated by the "live" button illuminating in the player.) If you are joining the webcast late, pull the player bar to the left and watch in DVR mode. (See the pictures below.) We recommend that you watch live, but this is an option if the time simply doesn't work for your group.
Can I watch the simulcast on my TV?
Yes, you can watch the simulcast on your TV by connecting your computer with an HDMI cable. If your computer has a DVI output, an inexpensive DVI to HDMI adapter (available at most electronics stores) will be required.
Audio can be routed to the TV through the connected HDMI cable or analog headphone outputs on your computer. Please reference your owner's manual for further instructions.
Can I watch the webcast via Apple TV, Wii, or Play Station?
If you plan to watch via Apple TV, you will need to enable the airplay function on another Apple device (laptop or iPad) receiving the stream. Wii and Play Station are not supported.
Who do I contact if I have trouble accessing or viewing the webcast?
If you have trouble watching the webcast, please contact Above and Beyond Support Line at 1.866.708.1452 or aboveandbeyond@multicastmedia.com and reference "Multiply" when you call.
What are the recommended system requirements for watching the webcast?
A local computer (Mac or PC) with the following hardware is recommended for the best experience:
Windows: Intel Pentium II 450MHz, AMD Athlon TM 600MHZ or faster processor (or equivalent); 128MB of RAM, 128MB of VRAM*
* Recommended for GPU hardware acceleration-dependent features. Flash Player will use software mode for systems that do not meet the system requirements.
Macintosh: PowerPC G3 500MHz or faster processor or Intel Core TM Duo 1.33GHz or faster processor; 128MB of RAM
HD Streaming: For higher resolution, high bit-rate streaming, we recommend the following minimum specifications on your local computer.
Windows: Intel Pentium 4 2.33GHz, AMD AthlonTM 64 2800+ processor (or equivalent); 128MB of RAM, 64MB of VRAM; 1280 x 720 (720p), 30fps resolution
Macintosh: PowerPC G5 1.8GHz of faster processor or Intel Core Duo 1.33 GHz or faster processor; 256MB of RAM, 64MB of VRAM; 1280 x 720 (720p), 30fps resolution
Note: The internal graphic card in your system needs to be able to handle the HD quality requirements. For further information, contact your OEM graphics card manufacturer's website.
Firewall Security: Firewall ports for Flash Enabled: Port 1935, Port 443 and HTTP traffic port 80. RTMP traffic enabled as well. Proxy servers will need to be able to route traffic at selected bitrates to individual viewing locations using these settings.